IoT Laboratory City of Madrid introduces itself to the companies of the Business Forum for Madrid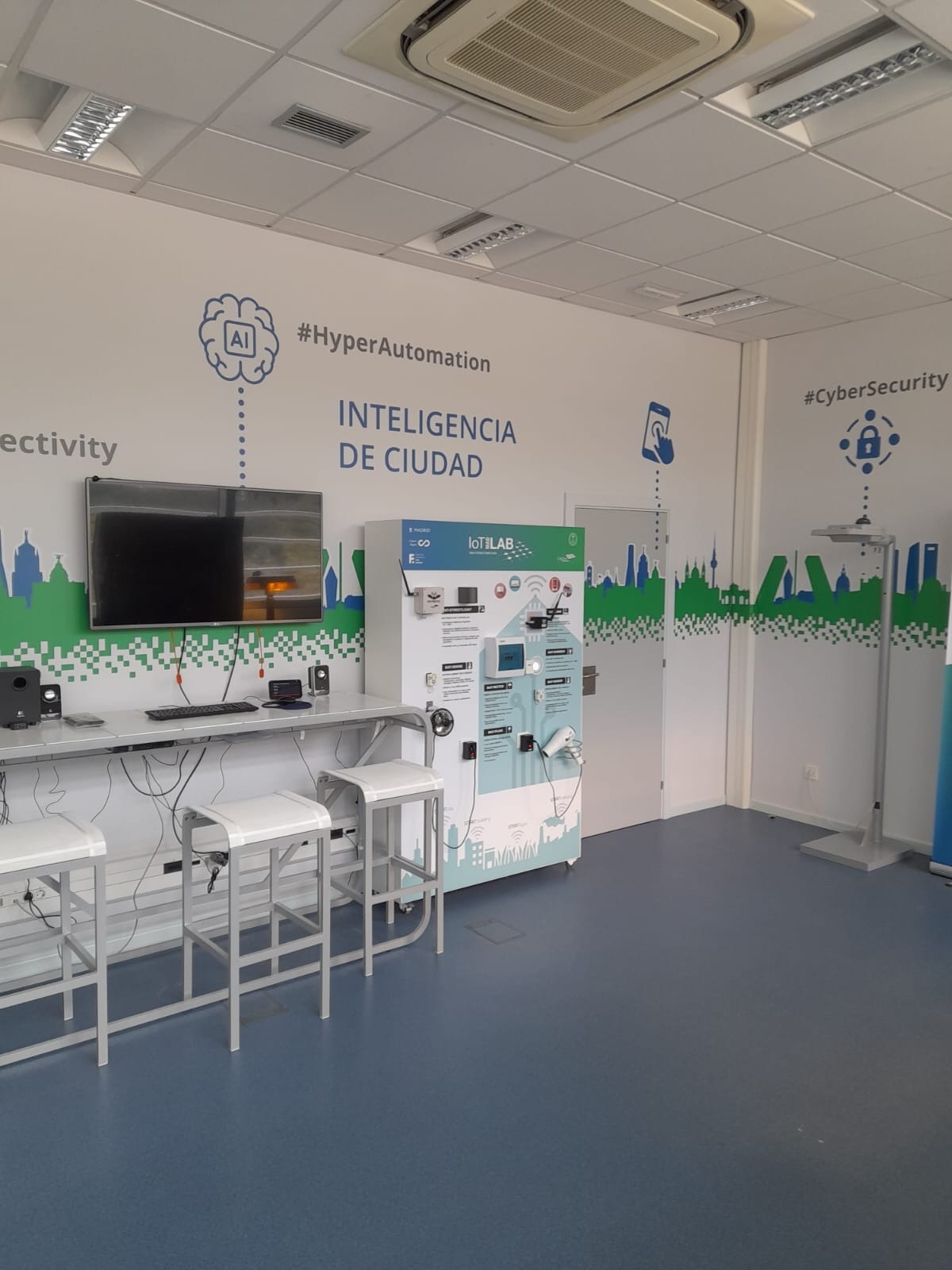 The IoT Laboratory City of Madrid was established on July 1, 2022, through an agreement between the Madrid City Council and the Polytechnic University of Madrid, funded by the Business Forum for Madrid.
This event on November 18th is organized to introduce the capabilities of the Laboratory to the companies of the Forum. It includes technicians from municipal areas and companies that have been awarded their contracts, which either already have or are considering initiatives in the realm of the Internet of Things and have been invited by these areas.
The laboratory was created to provide all Municipal Areas with a reference point for accessing this technology, understanding the real possibilities of the state of the art in these technologies, and how they are being used. It offers a physical space where devices offered by the market can be tested impartially, ensuring a secure and interoperable configuration so it can be scalable.
Because all municipal initiatives in the field of IoT need a common communication pathway for their devices' information, a secure network that delivers the data to a platform that correlates the events and adds value to the information, which is the foundation of the city's digital transformation. Compatibility is required at all levels, both for a correct semantic interpretation of the information and to have the ability to react in time.
The presentation was made by the director of CEDINT-UPM and the director of the ETSI Telecommunications of the UPM. They explained the scope of the project, which, in addition to being a physical laboratory with interacting devices and a research space capable of drafting specifications that can be used as a basis for municipal tenders, has a social aspect as it plans educational and promotional actions throughout the city.
After explaining the project phases and team organization, as well as the research lines, among which extended reality (XR) stands out for interactive presentation of results, they mentioned European projects and standardization entities in which both CEDINT-UPM and the Madrid City Council through the Digital Office are beginning to collaborate.
In-person attendees had the opportunity to see the facilities, still in the process of adapting to the laboratory's image, and experience augmented reality.